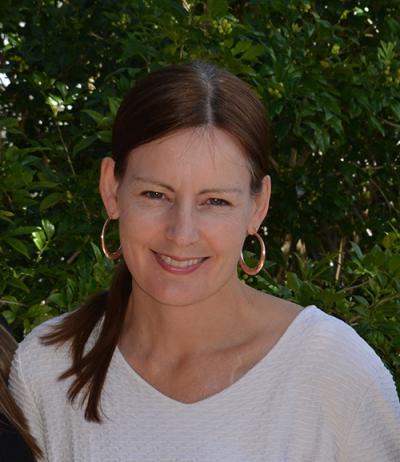 Sarah Hemsley
Principal Podiatrist
I started my podiatry career in Far North NSW, working for Casino District hospital and incorporating three small outback hospitals. It was a time I look back on fondly. Coming from Sydney, working in a remote rural area was a challenge and also an adventure.
From there I did my first stint in a private practice in Tasmania.  Leaving the heat of Casino to the cooler climate of Tassie was a shock to the system but it was another beautiful location which appealed to my wanderlust.
Much to my parents surprise I moved back home to Sydney and worked in a private practice as I saved for an overseas trip. 
On my return I opened my first practice in Casino with my husband at the front of our home. A move to Port Macquarie 18 months later brings me to where I am now.
Port Podiatry Clinic has grown and we have three part time podiatrists besides myself.  
We look forward to helping you with your podiatry needs!
Noesja Hyland
Podiatrist
I moved to Port Macquarie with my family in April 2017 to work with Senior podiatrist Sarah Hemsley and Janet Mears. I am honoured to be part of this great team and enjoy this well established practice which covers a broad range of podiatry services including house calls and comprehensive diabetes neurovascular assessments. This practice is vibrant, very popular and my colleagues here are well respected and have good reputations around Port Macquarie, as caring , gentle and experienced podiatrists. I am supported by Cheryl and Deb at the reception desk who keep us all on track and do a lot of work behind the scenes. I am very grateful for their support friendly demeanour every day.
My particular interest is working with the over 60 age group. My love and interest in the older generation was instilled in me as a kid, when I used to visit my grandmother in rural South Africa. I tagged along when she used to pay visits to elderly residents at the local nursing home. She spent hours sitting with residents and formed beautiful relationships with frail and sometimes very lonely and 'forgotten' people. I have previously worked as an aged carer and completed Certificate 3 in Aged and Community Care.
I endeavour to provide the Port Macquarie and surrounds gentle and caring treatment which is in keeping with tradition at Port Podiatry.